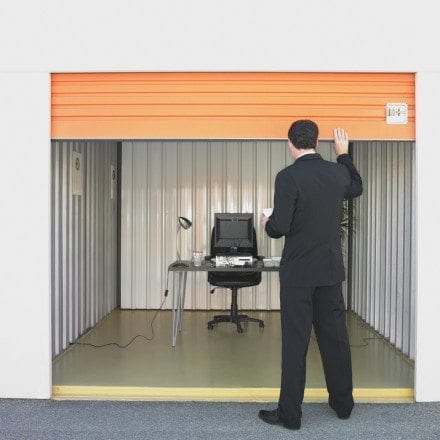 Cheap Self Storage Unit: 5 Tips To Help You Choose The Best
Find out how to choose the best cheap self storage unit, so that you can get the best value for money and choose a place that protects your things effectively.
Cheap self storage is a great idea for both domestic and personal use. It offers the chance to rent a clean, clear space for a wide variety of purposes, without having to pay expensive warehouse fees, or upsize your home. It's a way to get extra space with minimum hassle. 
If you are thinking about investing in the valuable service of cheap self storage, it is a great idea to think carefully about the unit you choose before you sign a contract.
There are lots of amazing facilities around, but at the end of the day, you're paying them to care for your things, so it makes sense to do your research. It's not just the space that is important but also customer service. And added benefits such as easy access, convenience and, of course, security. There's no point trying to cut costs but losing out on these sorts of benefits.
Here are our top 5 tips to help you choose a cheap self storage unit:
Understand Your Needs
It is so important to fully understand your storage needs. Some units might be better suited to business use, some more suited to domestic use. Even if they are great for either purpose, you will want to ensure the facility properly fulfills your top storage priorities.
Pay A Visit
Calling a business for information is one thing, but you won't get a proper idea of what a facility can offer until you visit. Not only does visiting enable you to get to know what the staff are like and what the business is like, but you can check the place is clean, well secured and hopefully you will see some happy customers milling around too.
Is It In A Good Location?
Cheap self storage needs to be in a good location for your needs. If your unit sits on a traffic belt, or it takes longer than 30 minutes drive to get there, it won't be too convenient for you to visit. Deep storage can be further away as you won't have to visit it for too long, however, if you plan to visit often, you will want it to be as close to home as possible.
Are They Up To Date With Security?
Self storage is used to keep your things safe. So the best self storage unit will have the most security possible. CCTV, a reception desk, lighting, gating and other measures should be keeping the units safe. The best units will proudly tell you the lengths they go to protect your things.
Check That Contract
All fees should be upfront and clearly explained in the contract. It should also be incredibly clear what happens to your things if you do not make a payment. If you ever suspect that a facility is not being upfront in their paperwork, steer clear.
With the 5 tips above and lots of prior research, you will get a self storage unit that is excellent value. It might take a little time to find the best unit for your needs, but for secure, safe belongings, it is worth that bit of extra time and effort to find.
best self storage unit
storage tips