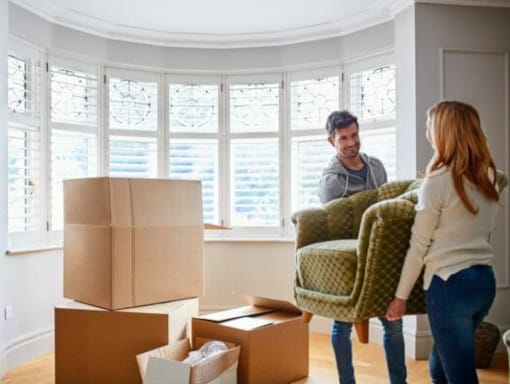 Looking for cheap self storage in Cambridge?
We are a well-established storage company and in addition to cheap self storage Cambridge Self Storage provides safe and secure facilities with these additional benefits you won't find anywhere else.
Lowest Price Guarantee
We offer a lowest price guarantee at our affordable self storage facility because we are confident you won't find a better price anywhere else.
Fixed Prices
Our rates are also fixed for 1 year so there will be no unexpected price hikes. There is unlimited free access to your storage unit with a secure swipe card. 
Collection and delivery service
Take advantage of our collection and delivery service and save yourself the hassle and cost of moving your possessions. Collection is even free from anywhere in Cambridgeshire if you rent one of our smaller, inexpensive storage units for 6 months or more.
State-of-the-art security
We never compromise on security with state-of-the-art security systems including: Red Care alarms, electrified fences and CCTV; Swipe card access, personal photo-identity entry and on-site security personnel.
As a well-established family business we care about our customers and ensure you always receive exceptional customer service from our team.
Trust Cambridge Self Storage to provide excellent secure storage, easy access and flexible rental periods for all our customers.
Personal Self Storage Unit for You and Your Home
| Unit Size | Cost per week |
| --- | --- |
| 12 sq ft | £9.90 |
| 35 sq ft | £21.60 |
| 70 sq ft | £37.80 |
| 140 sq ft | £75.60 |
FREE Collection Available*
Fixed Prices for 1 year
There are so many reasons why you need extra personal storage from time-to-time in life. Our Cambridge storage is useful in many circumstances, such as:
Moving home
Relocating
Renovating a home
Down-sizing or Right-sizing
Relationship breakdown
Student storage
Just not enough space at home
Now it's simple to find a solution to all your storage needs with a cheap self storage unit on a flexible contract – it's the obvious solution.
But there's so much choice and so many different offers it can difficult to decide which company to choose.
If you need secure, cheap storage Cambridge Self Storage pride ourselves on having clear, gimmick-free pricing. Our prices are always low – you won't find a better price anywhere – that's our guarantee.
And our prices are fixed for 1 year so no unexpected price rises. Here is a simple pricing structure for Cambridge storage units.
If you aren't sure which size unit you need then give our friendly team a call on 01223-664288 and we will be happy to help.
Why not use our collection and delivery service for hassle-free self storage of personal belongings.
Off-Site Self Storage Units for Your Business
Growing businesses always need more space but there's no need to jump straight in to a long contract for a larger warehouse or office space. Instead you can make use of business self-storage to free up space in your existing offices or to provide a cost-effective alternative to expensive warehouse space.
With business storage in Cambridge you can move your business items in straight away, you will have easy access at a secure facility, and no tie-in to a long-term contract. Expand and contract the space you need at short notice as your business needs change.
We have storage options to suit general business stock, fragile stock that requires climate-controlled storage and also secure archiving facilities for important documents and information that need to be physically stored either on digital media or paper.
Space is essential to the growth and development of any business so why not let self-storage provide a cheap and easy solution. It has several distinct advantages such as improving the workplace environment by clearing out clutter but also offering better security because our self-storage facilities have a raft of security measures not usually present in small office locations.
Call us today on 01223 664288 to find out how you can save money on extra space for your business.
Self storage facilities are a fantastic way for domestic and business users to get extra space. This space comes with a flexible contract that allows for easy growth or shrinkage of the space being used without breaking any contracts.
Extra space is handy for most people in some shape or form. But what you may not know is that cheap self storage has a lot of handy extra benefits and extra services to help their customers.
Here are some of them that we offer here at Cambridge Self Storage:
Materials
All kinds of packing materials because we know that a large portion of our customer base may be moving house or packing items for long-term storage.
So we sell packing tape, cardboard boxes, plastic boxes, packing peanuts, bubble wrap etc. You name it we've probably got it. This can be really handy when you want the right tools for the job, or you're short on time and need to quickly get the materials to pack something up.
Equipment
All kinds of equipment to help you have an easier life when it comes to moving your items around.
Pallet forks, trolleys, ladders and all kinds of other equipment that you can borrow to easily move your items. We know that packing and moving heavy things is difficult, which is why we have this kind of equipment available.
Collecting Deliveries
Some of our facilities will collect your deliveries for you. We know that logistically not every customer, especially small businesses, is able to be there to collect their delivery when it arrives. This is especially true if a delivery comes from European, or world wide, transit in the early hours of the morning. This can be very handy for businesses who need that kind of delivery flexibility.
Collection & Delivery
As a large portion of the self storage market comes from house moves, we offer a range of moving services to customers. From collection and delivery of boxes all the way up to complete packing and moving services. We can also provide recommendations for house removal companies who can help you. As a family owned business we have connections to local services.
Recommendations
Speaking of recommendations, many self storage facilities like Cambridge Self Storage have a wide range of companies that they can recommend to customers. It can be helpful to have a listing of all the local companies who could be of use to you.
We are not just useful for excellent and low-cost flexible self storage. Knowing the extra services available means that you have the best possible chance of making the most of your self storage facility as a domestic or business user.
Such a compact city it's possible to walk or cycle between most central facilities.
Cambridge – A Brief Overview
Cambridge is world-famous as a university city and is located about 50 miles north of London on the River Cam. It is also the county town of Cambridgeshire, which covers a large part of East Anglia; and became a city in 1951. Its university was founded in the eleventh century by disaffected academics from Oxford University. The oldest building from that time is in St John's College but the oldest surviving college is Peterhouse. Both Cambridge and Oxford are similar distances from London: Oxford lies to the west and Cambridge to the north. The distance was sufficiently great that the ruling monarch could not travel from London to either town in mediaeval times in a single day.
Cambridge is also renowned as a centre for high-tech industries particularly in the software, electronics and bioscience fields. The region around the city s home to a large cluster of high-tech businesses including international organisation and also many start-ups, many of which have connections with the University of Cambridge. This area is one of the most important technology centres in Europe.
Find out how to ensure that your designer handbags are kept in a way that keeps them in pristine condition whilst they...