Cambridge Properties
Cambridge is popular with property buyers for a number of reasons including: the success of its economy, good employment opportunities, easy access to London, good state and private schools and open countryside nearby. These all contribute to a good quality of life and some of the surrounding areas often feature in quality of life surveys of the United Kingdom.
"Good housing, good schools and good employment opportunities await those moving to Cambridge."
Modern, Award-Winning Cambridge Properties
Although period properties abound in Cambridge there is also a well-known modern development of Cambridge properties called Accordia, that won the prestigious RIBA Stirling Prize in 2008 amongst various other awards.
Beautifully designed homes on a ex-Ministry of Defence brownfield site offer good-sized, well-proportioned rooms with views ranging from urban to rural pasture. House designs are varied from understated simplicity to highly complex designs. Some are traditional houses with a twist and all sit within communal landscaping. Rather than having large private outdoor spaces the development has been designed to help build a community with large open areas for children to play and everyone to enjoy.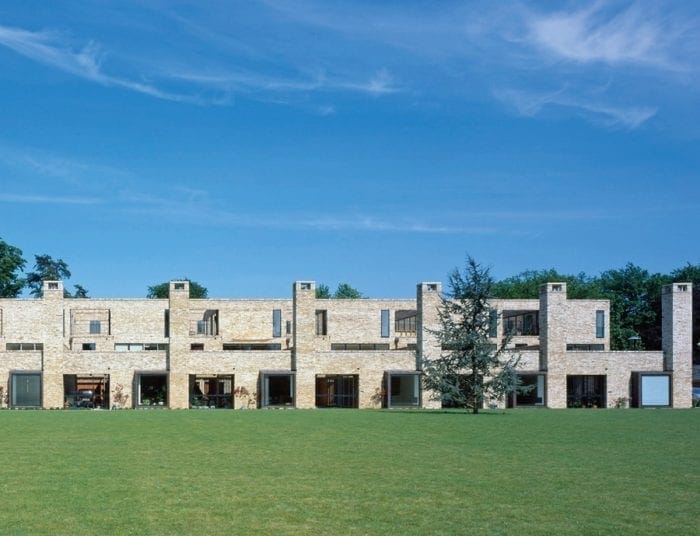 Cambridge Housing Authority – Cambridge City Council believes that everyone should have access to appropriate housing that is warm, safe and which they can afford. A good supply of housing for rent and sale is important to the economy of the city and its surrounding sub-region.
Cambridge Estate Agents – Here you will find a researched listing of the best Estate Agents in the Cambridge area. So if you are looking to purchase a property we advise that these agents be you starting point to a new future.
Cambridge Homes for Sale – If you're planning that big move or looking for the perfect premises for your business, we're here to point you in the right direction. From renting and estate agencies to architects and commercial property, there's never been a better time to move to the city so why not take the first step.