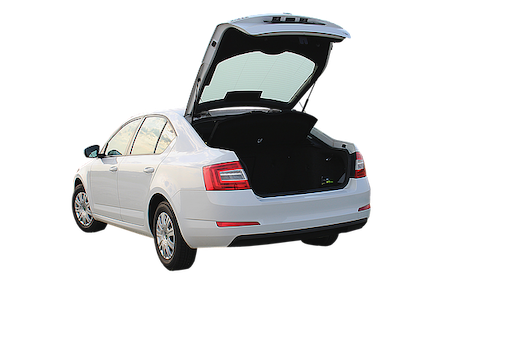 How To Pack Your Car When You Are Moving House
Take a look at these handy tips to help you pack your car and make the most of your vehicle space on the day of your house move.
Whether you are moving a few streets away, or across the country, packing the car is the inevitable last step. It's the place that you put your suitcase full of essentials, your pets, your plants, and anything else that is deemed to be your essential kit.
The problem is if it isn't packed right you could well end up with items being broken, with unhappy pets and even potential travel disasters en route.
To help you avoid those issues for an easier moving day, here are some top tips to help you pack your car when you are moving house:
Make Sure Your Car Is OK
It sounds simple but you've been so busy moving house that it would be no surprise that your car has been a little bit neglected.
Make sure that the tyres are pumped up, that there is plenty of petrol in the car, and that it's fully cleared of any clutter in advance of the big day.
Practise Filling Your Car
It is important to check that everything you plan to put in the car actually fits in the car. Having this practice session also helps you to figure out the best way to pack tricky items such as a large plant, or a flatscreen TV.
Keep Some Sheets & Padding
It's a really great idea to keep some sheets and padding to hand to help pack between items that may move around in transit. Anything that moves when you drive may be liable to breaking, and potentially making your journey unsafe.
Protecting Yourselves Against Braking
It's so easy to pack the car up to the highest level and then drive down the road, break, and then have items on the top just throw forward towards the front of the car.
This is incredibly dangerous so it's important to think ahead and stop that happening. Make sure you use a rope, sheeting or packaging to ensure that everything is very secure and nothing is going to throw forward when you break.
Consider A Roof Rack
Overhead carriers are really helpful when it comes to moving house, but sometimes you don't want to invest in one just for this house move.
A roof rack is a great budget option that can help by giving you the space to tie bulky items like surfboards on top of the car so they aren't taking up space in the car.
Put The Pet Crate In First
By putting the pet's crate in the car first without the pet in it, you will know that you have left enough space for the pet to be comfortable and safe during the journey. Make sure that the crate is fully ventilated and isn't packaged in with lots of items around it.
Keep Your Priority Items Nearby
Have your most important items near you. Don't bury the box with the 'we've just got here let's have a cup of tea' box right at the bottom of the car. Have these items as near to you as possible so that they are easy to grab when you get to your destination.
Do Your Best To Cover Up Valuables
You should try and cover up your belongings in the car. This is because you will be stopping at service stations and you probably don't want to draw attention to the fact you have lots of valuables in your car.
Covering them helps but it also makes sense that if you're travelling with somebody else that you both go into service stations separately so there's always somebody with the belongings in the car. You might also want to carry your most valuable items in your bag with you.
Pack It All In
Get everything as small as possible. Vacuum pack any clothes, pack boxes as much as you can, and generally make everything as small and compact as possible so that it all takes up minimal room in the car
The tips above can help you to pack your car successfully when you move house. If you'd rather have more flexibility and be able to move everything as and when you are able to you could use affordable self-storage. Self storage gives you the flexibility you need to move items as and when you want to as an affordable middle ground that you can use for as little or as much time as you need.
move house
pack your care