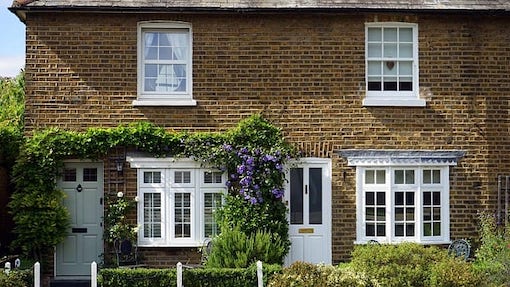 How Do You Know When It's Time To Move House?
Whether you need to relocate or you just need more space, we're taking a look at some of the signs for knowing when it's time to move house, making the right decision at the right time.
Moving house is a big deal, no matter which way you look at it and it's definitely not something that any one should enter into lightly. For some it's a matter of urgency and necessity to move house, but for others the need to move house can be a gradual process. Every person feels differently about their home at different times in their life, but how do you know when it's time to move house? Well, here's a few key signs for you to consider, so you know when it's the right time to move.
The need to relocate
Gone are the days where people buy a house in one place and put down roots for good. With the ever-changing demands of the employment market, many of us travel around the country and globe for work; taking new positions in different places for career progression. Inevitably this will mean relocating, unless of course it's a commutable distance. If you're thinking of a new job in a different city, it could be just the right time to move house.
Changes in circumstances
Another key trigger that forces many of us to move home is a significant change in circumstances. It could be you're getting married, divorced, starting a family, starting a new job, or even moving overseas either way you may find that your current living circumstances are no longer fit for your requirements – or perhaps fit for your budget. You will doubt feel the need for more or less space, better amenities, good local schools or better transportation services, so this is the time to reassess what you need and seek a new home that ticks all the boxes. There are plenty of options for you, whether you're looking to scale up or down!
Living a cramped lifestyle
Also a sure sign that you're in need of a bigger household or at least a big clear out, is if you're constantly feeling cramped in your home. Naturally over time we accumulate belongings and with expanding households, space can easily get taken up. If you're struggling to find places to keep all of your stuff or continuously tripping over the oversized couch, then this could be the time to upgrade and move house to a larger property.
Ready for Change
When thinking about when is a good time to move house, you should also consider how your goals and expectations have changed. If you're feeling like you've outgrown your current house or you need a change, moving house could be the perfect new challenge or fresh start you need. Perhaps you've been promoted at work and have more expendable income to step up the property ladder or you simply fancy a change of area, either way start looking at moving house to a more desirable location that suits your requirements.
Whatever the reason you're feeling like your current home just doesn't cut the mustard, the triggers above are likely to be something that only feels worse as time passes. So if you're feeling like any of the above apply, it might be time to start considering your housing options.
move house
new home